Visit
Hours
Closed Tuesdays
July & August
10 AM - 5 PM
All Other Months
10 AM - 4 PM
Private showings 9 - 10 AM by appointment.
Located at the historic shopping area of Queen's Buyway near the Village Green in Falmouth, MA (on the corner next to Coffee Obsession).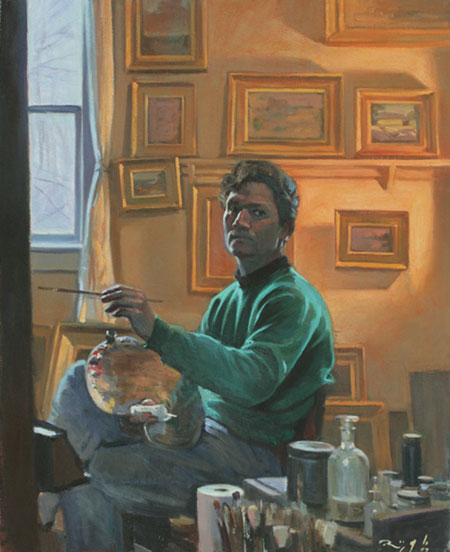 Doug Rugh, CM
The Artist
Doug Rugh, CM has been a full-time landscape, portrait and still life painter since 2000 and has over 35 years experience in the visual arts. Rugh maintains a studio/gallery in Falmouth on Cape Cod with his artist wife, Hillary Osborn.
Landscape, Still Lifes and Portraits
Doug's work ranges from: carefully rendered miniatures to full-size portraits. From studied still-lifes layered with glazes (and hand-mulled paint) to plein air works painted on location and large textural landscapes created largely with palette knives and partly from memory...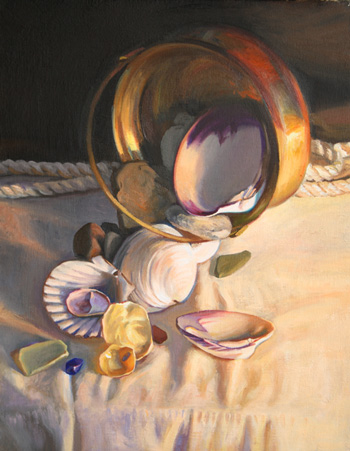 Oil Paintings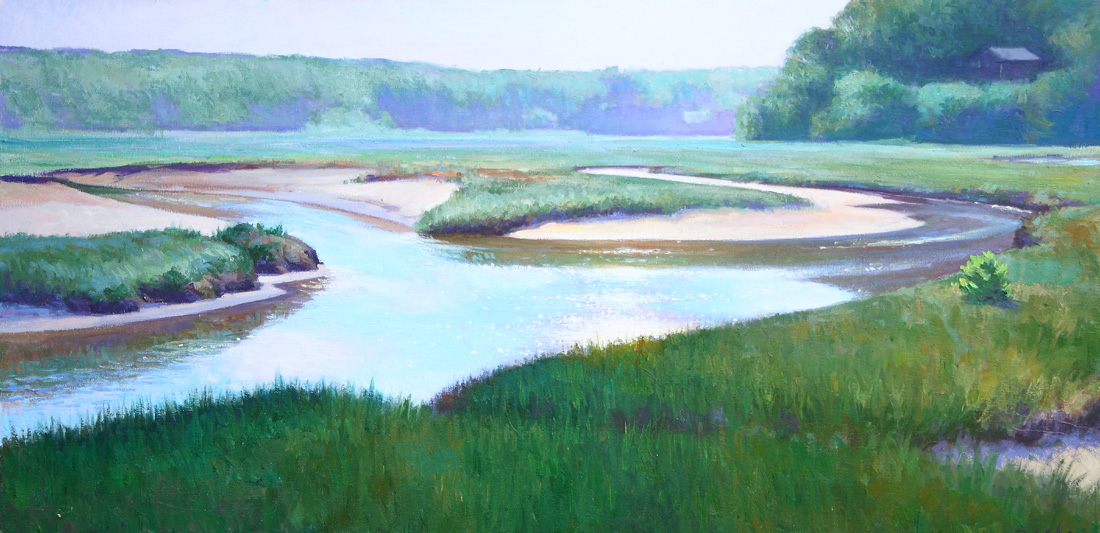 Landscape Commissions
The artists creates landscapes from the surrounding areas through the outdoor season and work up larger studio paintings in the gallery...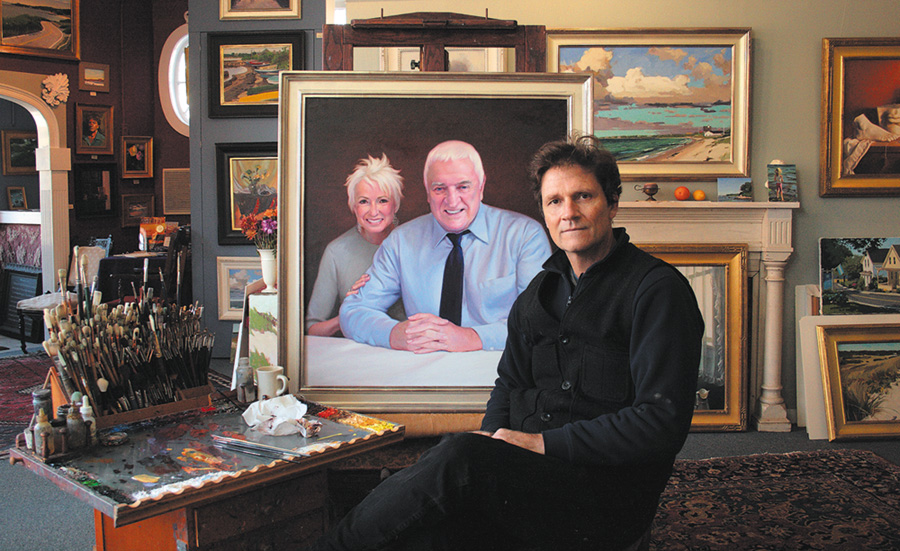 Portrait Commissions
Doug Rugh, CM, has been painting portraits in oil for over 30 years and has had over 2,000 live sessions with a model...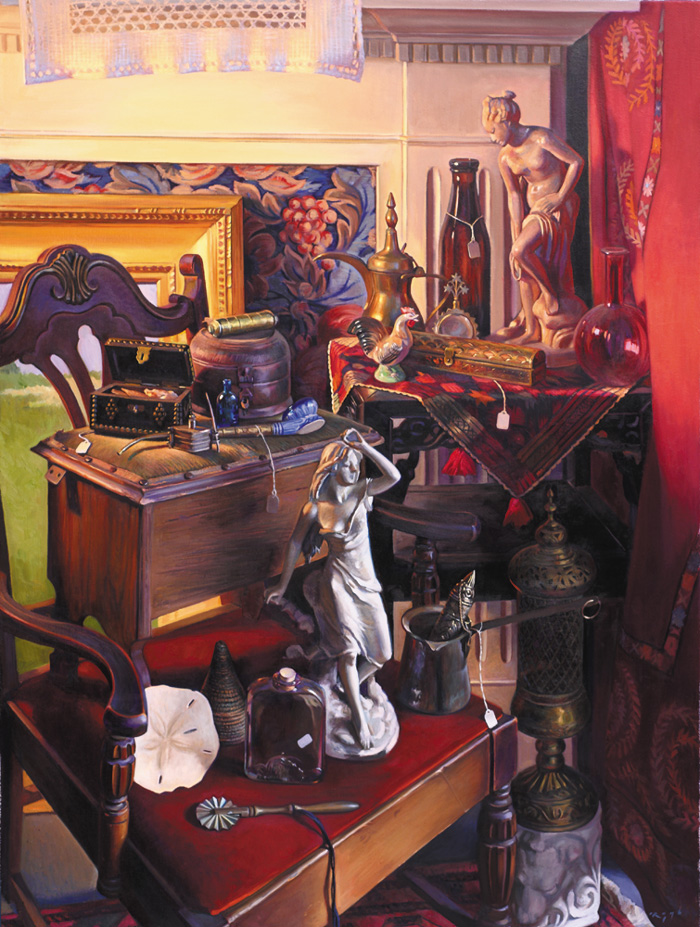 Standing in Front of a Painting
"We've devoted our careers to creating original works of art because we are continually amazed with what can happen at the easel..."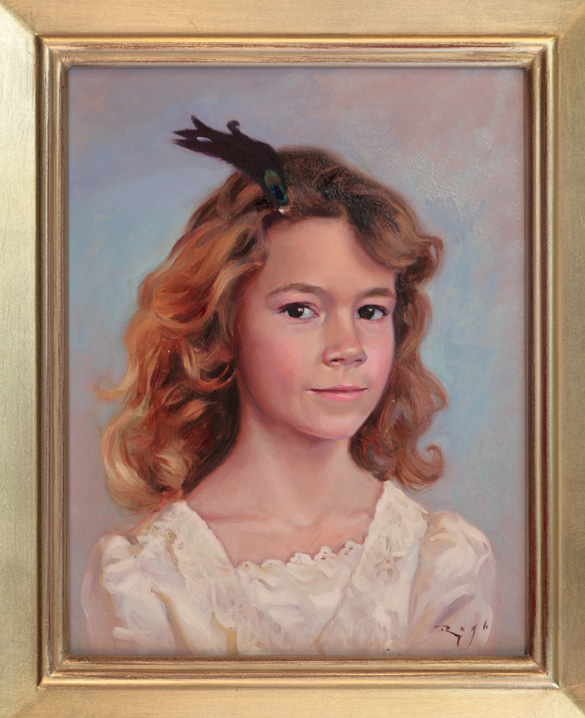 Talking Points
When you need to convince your spouse that you need an Osborn or Rugh painting...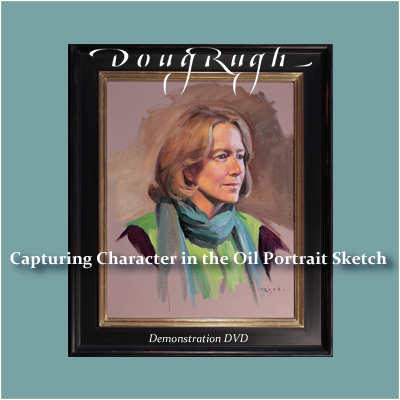 DvD and eBooks
Instructional Portrait Painting DvD, Oil Painter's Journal (eBook), and Eddie in my Pocket (picture book - eBook) all by Doug Rugh. The artists also offer original figure drawings and small oils on paper...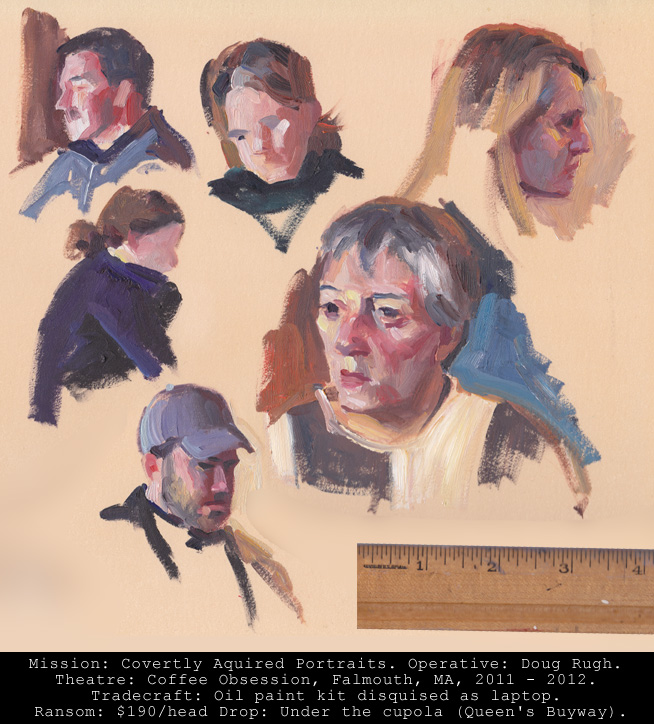 Covertly Aquired Portraits
In the field, stealth operative Doug Rugh [redacted] aquired personality profiles without the knowledge of the marks. These assesments are provided as visual data. Material is held ransom until bounty is paid...
Targets Aquired »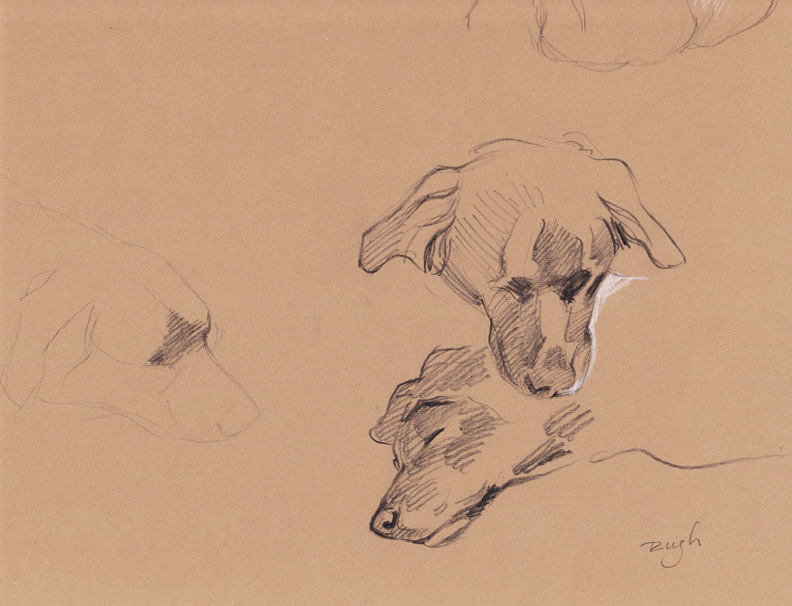 Works on Paper
Original signed studies and sketches, often figurative, in charcoal, gouache, conte, pastel and watercolor...
View Artwork »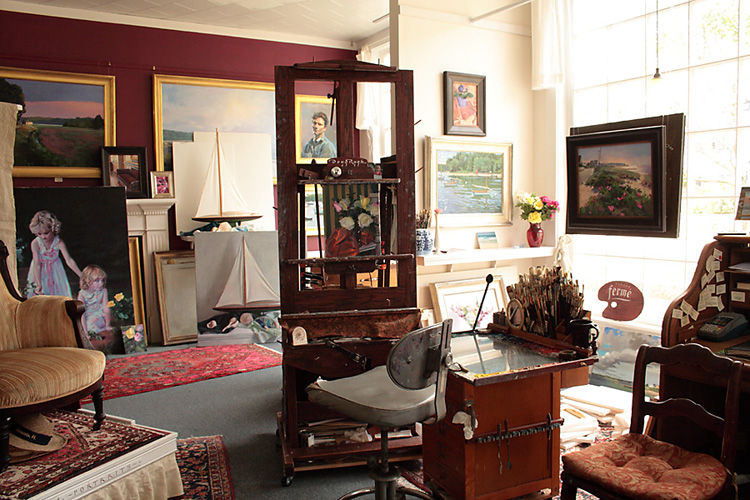 Contact
Contact the artist or subscribe to the occasional newsletter...